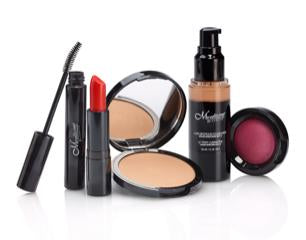 0 Comment(s)
/
by Marvel Perilla
How to apply mineral makeup foundation?
Ways of applying mineral makeup foundation, especially the loose ones, are practically endless. The most basic application is applying it dry on a well-moisturized face, and some use the sponge to apply it too.
Applying the mineral foundation wet is one of those unique ways that help you achieve that liquid foundation airbrushed finish.
For those who have extra tips about this, I'd love to hear from you ( please do share!), for those who want to try this, here's how!
Steps to apply mineral makeup foundation
Pre-step one: Moisturize your face with your favorite moisturizer, or even moisture spray!
Step number 1 :
Tap some product on the lid of your foundation, just enough for one application. We recommend using our Luminiferous Foundation. 

Step number 2 :
Swirl your foundation brush or application brush to get some product.

Step number 3 :
Tap off the excess, this time, gently! Don't tap off too much, because you won't have any left for the next step!
Step number 4 :
Get your spritzer, and at a good distance (feet? or 6 inches away? Haha! ), and spray some water to your brush twice. It would look semi-damp.
Step number 5 :
Buff as usual. You will notice some creaminess on your complexion because it is applied wet. Coverage would be heavier, and aim for an even application to make the most out of this awesome technique!
Step number 6 :
Apply the usuals - eyes, cheeks, lips, and finish with a dry application of finishing powder.
Step number 7:
Optional: Lightly lightly spritz your face with your moisture mist to set it.
Voila! A liquid mineral foundation look! I really really promise that I would provide a video for this. I am so longing to do this. Please, I hope it'd be soon! Haha!
Hey! Another way to apply it "wet" is by mixing your loose foundation with your favorite cream moisturizer. Make sure to mix it somewhere away from your full pot of mineral foundation.