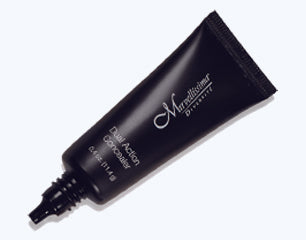 0 Comment(s)
/
by Marvel Perilla
Hello beautiful!
So, what's the most essential makeup product you have in your makeup bag? For many beauty lovers, they can fake a fresh look with a little dab of concealer here and there. Concealers are intended to hide or cover up skin imperfections on the face. Anti-aging dual-action concealer neutralizes dark under-eye circles and helps improve skin's texture and signs of fatigue. If you like to keep your makeup routine to very natural, a concealer is just what you need!
FIND ONE THAT BEST SUITS YOUR SKIN TONE
Your concealer's texture is as important as its shade. You may need more than one kind of concealer to achieve your desired complexion. The product that is used to cover dark circles is not the same you use to hide blemishes. Try Dual Action Concealer with nourishing botanical extracts minimize fine lines and imperfections around the eyes. This should be one or two shades lighter than your natural skin tone. Apply in dots your Dual Action Concealer under eyes, over eye-bags and lines using a concealer brush or fingertips. Blend it and you are all set with a perfect makeup base.
CHOOSING A QUALITY CONCEALER
Your concealer can make life a lot easier. When it comes to choosing a concealer, never skimp on quality. Invest in a good product that will give you a flawless look and less likely to dry off. Use dual action concealer as a base to make your lipstick shade pop. To prevent your lip color from bleeding, apply concealer using a fine-tipped brush. Making your lips look extra defined. If you have any pesky pimples, dark spots, dark circles or age-line, a concealer can create a flawless look while boosting radiance and moisture.